Hana Phono Cartridges – A New Store Favorite
Hana phono cartridges are constructed of delicate parts, carefully hand assembled by skilled craftsman, and laboratory tested at their Japanese factory. They offer genuine value, with high and low output moving coil models starting at less than $500. All of the Hana models have quickly become store favorites; they work very well on Rega, Linn, Luxman, and most all other fine turntables. Hana means "brilliant and gorgeous" in the Japanese language- a highly appropriate name for these delightful phono cartridges. Ask us for a recommendation for one for your system.
The Hana EL provides high-end musical performance from a low-output moving coil cartridge at an extremely attractive price
The Hana EH high-output moving coil cartridge represents the best way to upgrade from "starter" MM cartridges that typically come packaged with most entry-level turntables.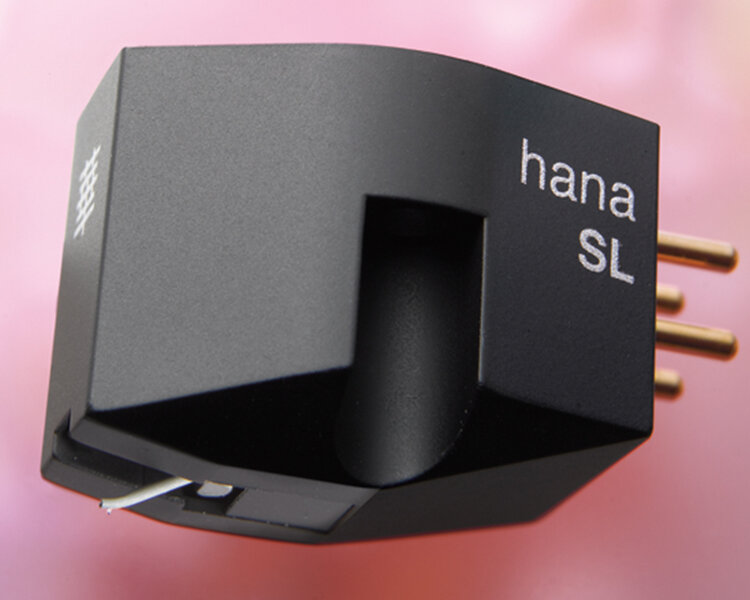 The Hana SL features tighter channel balance, greater channel separation, and improved high-frequency extension.
The Hana SH combines high output with high resolution, courtesy of its special coil design and Shibata stylus.
The Hana SL Mono represents the most musical and affordable means to enjoy both the classic records of that era as well as today's mono re-issues
The Hana ML aspires toward affordable perfection and represent the further evolution of the "Brilliant and Gorgeous" quality that has earned HANA its worldwide reputation.
The Hana MH combines the technological advances of the Hana M Series with the optimal interface for moving magnet phono stages
The HANA-Umami Red high-end moving coil cartridge combines brilliant materials and classic Japanese techniques with modern audio engineering