Albums We Enjoyed in 2022
With new music being released every Friday, we're always having conversations in the shop about albums that we love. This year was no different- there were so many great albums in 2022 that we really enjoyed, across many different genres, countries of origin, and sonic signatures. With new albums from some of the biggest names in music, to debuts from tiny indie bands, there was really something for everyone this year.
As such, we decided to jot down a list of 10 albums that we really enjoyed. We hope that there might be something on this list that you enjoy as well. Please note: we are not the music critics at Pitchfork, and thus this list is not some definitive list of the best music released in 2023…just a short list of albums we loved.
Here's to a wonderful year of music in 2023!
Nora Brown – Long Time To Be Gone
16 year old banjo prodigy releases her new album, recorded in different rooms inside a single church. Amazing playing and an amazing recording.
Redman, Mehldau, McBride, Blade – Long Gone
Essentially a jazz supergroup, this quartet hits their stride on this new collection of songs. Brilliant interplay between some of the best in the business.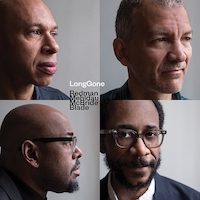 Andrew Bird – Inside Problems
The whistling violinist is back with another collection of dynamic and engaging songs, this time with more personal insight and honesty.
Adrian Quesada – Jaguar Sound
This album is a guitarist and producer's take on a hip-hop record. Featuring real instruments and performances, rather than samples, this release has tons of soul.
Wet Leg – Wet Leg
This two-woman powerhouse released their debut record to worldwide acclaim. Shortlisted for the Mercury Prize and nominated for 5 Grammys, this album debuted at number one in the UK, Australia, and Ireland.
Pianos Become The Teeth – Drift
The Baltimore rockers are back with their fifth studio release. With an increased sense of space and dynamics compared to previous releases, this is a very pleasant and emotional rock record.
Laufey – Everything I Know About Love
The debut album from Chinese-Icelandic singer songwriter Laufey combines a traditional American jazz vocal style with modern production.
Black Country, New Road – Ants From Up Here
This group of young multi-instrumentalists out of London released their acclaimed debut album just 364 days prior to Ants From Up Here. Somehow, this album is far more mature, beautiful, and impressive.
Kendrick Lamar – Mr. Morale and the Big Steppers
One of the greatest rappers of his generation releases his most personal and honest album yet.
Tomberlin – I don't know who needs to hear this…
On her second release, singer-songwriter Sarah Tomberlin creates a series of emotive, engaging songs. Opening track "Easy" is one of the most interesting productions of the year.